About Us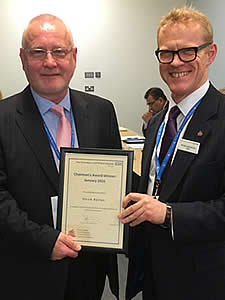 Alterego is a fully developed Project Management Consultancy which confidently offers a professional service to both the public and private sectors within any new build or refurbishment environment consideration.
The core Alterego team is enhanced by a network of associates and partners, who have been carefully selected for their particular specialisms and expertise. Alterego has developed and maintained a vast network of valuable and proactive contacts.
Alterego was formed 10 years ago to answer the need for a stable management service. All too often, project management consultancy was regarded as a service at a distance. At Alterego, we see a new way to incorporate our more in-depth style of project management alongside your teams and your organisational culture. Our service is based on our passion to offer a truly refreshing client / consultancy relationship.  
Our mission is:
to fully integrate with your organisation
to develop and succeed as part of your team
to fully understand your goals, your expectations and your dreams
to positively transform these into firm results for future growth
Within the public sector , we have partnered with clients with a common goal, in achieving enormous success over various low, medium and high valued projects. In many of these projects, our business model was the introduction of a secondment facility placing our team in a position to act as a direct client representative, managing projects from the feasibility embryonic stage to completion and final account negotiation. This included recruiting and managing all design team designations and appointing contractors through the required tender process - a complete client representation. This also involved managing the complete financial budget throughout the project to completion. With confidence we can proudly display that we have been involved in £1.5 billion of health care related projects.
Our ethos at Alterego is to form client relationships based on passion, trust, reliability, dependability and confidence.
These refreshing values, combined with our robust experience allow us to offer quality and performance which delivers each and every project on budget and on time. We do this by taking concise consideration of your brief in a structured and productive manner.  Our proven track record speaks for our enormous success.
Derek A. Bolton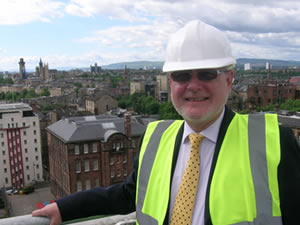 Founder and Director, Derek A. Bolton, has gained solid and practical management experience over the past 36 years including:
A senior manager position with one of the top 10 major construction (Sir Robert McAlpine Ltd)
Involved with major clients such as:  Motorola, Standard Life, Scottish Water, Railtrack, Scottish Football Association, NHS Greater Glasgow & Clyde, NHS Fife, NSPCC, Scottish Enterprise, Motherwell Bridge Ltd, Choudry Hotel Group, Staffordshire University and Royal Shrewsbury & Telford Hospital Health Trust.
Derek comments:
"My committed and personal management style is to continuously build on our proven ability and successes. This, in conjunction with a realistic and positive relationship-building process with each and every partner, ensures that clients are more than satisfied with our services and continue to work with us and to recommend us." 
My promise is that I personally will always involve myself regularly on all projects, will monitor all aspects of control and will update client representatives on a regular basis with fully detailed reports".
Kimberly Bolton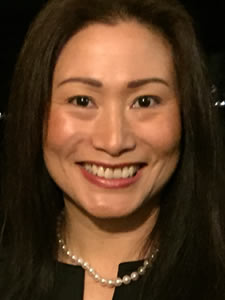 Kimberly has held the position of Company Secretary and Finance Commercial Manager of Alterego for over 10 years and has hugely contributed towards its gathered success.
Her strong and unique managerial influences, gathered during her earlier career in the Far East, have contributed to industries within the fields of commercial, food, drink, sports, leisure and the fashion industries.
Quality Accreditation
Alterego is working towards Quality Accreditation for ISO 9001 and ISO 14001.
Safety Accreditation
Alterego is SAMS certified
Insurances
Alterego is committed to complying with all necessary insurances.
Download: Businness Insurance, Public Liability Insurance

Company Policies
Testimonials & Awards
Our Charities
At Alterego we believe that all individuals and organisations, wherever possible, should support worthwhile causes which project positive direction and achievement, which in turn will help those less fortunate than ourselves.
The charities that we currently support are:
Marie Curie Cancer Care
Water Aid
UNICEF
The Lighthouse Club
Save the Children
Prostate Cancer UK

More Information
For more information on the projects and clients we have worked with, please see our PROJECTS section.
For information on the full range of services Alterego Consultancy can offer, please see our SERVICES section.
Please CONTACT US if you would like an informal discussion about your forthcoming projects.